Overview
At Qbix, we are developing many applications to help teachers, influencers, and others who want to engage their communities, earn revenues for their content, and empower people to collaborate, invite others and earn rewards. Next year, we will also start fostering an open source ecosystem so that other entrepreneurs can also start developing their own plugins, while communities use them.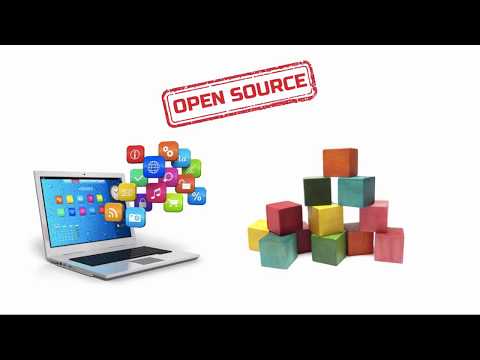 Here are just some of the features that Qbix offers any community: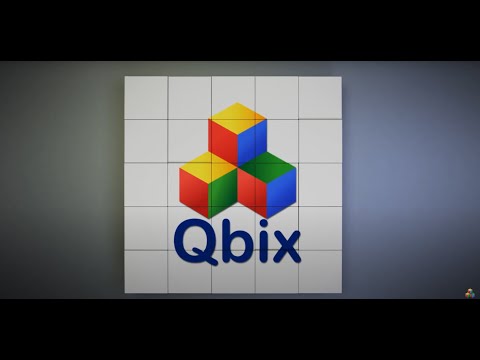 Teaching.app
Teaching.app is a recently launched project that benefits from the Qbix Platform. It's an initiative to build a platform and tools for teachers, including a website and app that lets any teacher:
Create their own branded teaching portal, with one or more instructors, each featuring photos, bios, social links, upcoming classes, and reviews from students
Gather content from around the Web (video, audio, PDFs, links, etc.)
Collaborate and organize it into courses and topics for people to learn from
Organize classes and cohorts, with their own teaching staff, grades, etc.
Get real-time metrics on how people are engaging with their material
Quizzes to assess how well students have mastered the material
Paid subscriptions to access both the classes and the course materials
Performance-based payouts to teaching staff that serves the students
Content
Each piece of content – video, audio, images, PDFs, links to webpages, etc. is represented by a Stream of the corresponding type. Teachers are able to upload their own files or import publicly available resources on the internet, to link to or embed in a player. The Qbix Platform can automatically generate thumbnails and previews.
Using relations between streams, these resources can be organized into Topics and Subtopics. These, in turn, can be packaged by their authors into Courses that can be used for self-study, or made available for teachers to teach to students as part of an organized class.
Metrics can be gathered on how many students watched (various parts of) videos, listened to audio, viewed a PDF or image, visited a website, and how much time they spent doing so.
Classes
Various teachers can organize classes, which are Communities, each with its own students, teachers, and other roles representing staff (assistants, tutors, etc.) The class schedule is kept on a Calendar, which is a Stream with a name such as "Calendars/calendar/main". Students would get together for class sessions, which are typically represented as recurring Events on the Calendar, with some skipped (for holidays, etc.)
During a session, students can check in by scanning a QR code, or taking a Pop Quiz, that will help ensure they are present and measure their comprehension of previously assigned Topics. The system can even do basic face recognition and eye tracking to ensure that students are paying attention, letting teachers and facilitators know in a Yes/No fashion, without sending them any camera feed or microphone feed.
People would also be able to give each other group rides to and from class, just like any other events. You can see more information about that here:
Payments
Students can pay for a subscription Plan, which gives them access to the classes and their sessions. The educational material contained in related Courses is accessible to students actively taking part of a class, and usually afterwards as well. Students who do well in the course can earn enough credits to receive more Benefits, such as subsidized access to tools and services from the organization running the classes, and its partners.
Teachers and facilitators earn credits by scanning QR codes of students, and students can also leave ratings and reviews for the teachers, which can be used as private feedback or proudly published on their profiles. They can also leave ratings and reviews on topics and courses recorded by the authors.
Possibilities
The system is very flexible. A single Topic or Course could be re-used throughout various classes and sessions. A subscription Plan can feature a one-time payment or a recurring one, and can unlock a specific role (such as student) for the subscribing user, granting access to one or more Courses or Calendars. People would be able to cancel a subscription midway, if they don't want to continue with a course, for example if other things have come up in their life. Or they can join a different class in the future, effectively joining a new Community and having retained some knowledge from having attended the first few sessions. All this would be seen in the metrics, to the teachers of the new class.
Presentations
During sessions of a class or a conference (represented by Events on a Calendar), the Media/presentation player is designed to allow presenters to interact with the audience in real time, and even poll the audience using the Streams/question tool. The questions in the poll would be prepared in advance, and the answers would be revealed after everyone had a chance to vote.
Any conference organizer or teacher can throw the presentation up on a big screen by visiting a URL such as myapp.com/presentation/main and clicking a button that makes it full screen. After that, the presenter can log into the Event from their own phone and use it to control the presentation. The audience watching can simply scan a QR code from the big screen, using their phones, to watch it on their own small screen and also get access to voting in the polls that come up. In this way, the audience can participate in the presentation being given, by giving feedback to the presenter in real time. Poll results are revealed by the presenter right after everyone has had a chance to vote, and the presentation continues.
Collaboration (phase 2)
Teaching.app is also planning to release innovative features for group collaboration, helping form group projects. They can help remix existing videos and images to create new ones. Credits would be spent to create content, and earned as others watch that content.
Many people could submit video to a video vault, including video reactions to Topics, Courses, and Teachers, and give permission for others to remix it. This could, for example, be used to produce a multimedia presentation as a group project. The admins could then use this video in order to help other students, or create marketing materials that can link back to the Courses and upcoming Classes.
The Media/movie player is designed to combine many videos, images, sounds, and other resources into one movie that plays on the site powered by Qbix. (It uses Q/gallery internally.) Visitors to the site would be able to see available courses, with teasers (powered by Media/movie players) that encourage them to join and pay for a membership Plan, to get access to the full course and future classes.
More information
Visit teaching.app for more information on how this platform can help authors put together Courses, for organizers to put together Classes and invite teachers and presenters. Learn how it can help students discover material that's been digested for them, engage with tutors and other staff, graduate and receive Certificates hosted on the site, together with feedback from their teachers and classmates. Alumni of classes can join the Forum (powered by Qbix or Discourse), learn about new courses, share how they use what they learned in their life and careers, and eventually apply to become teachers and staff members to help teach courses they have mastered.